Hilary Han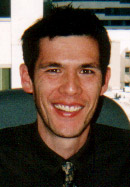 Hilary Han received his B.A. from the University of California at Berkeley with high distinction in 1993, and he graduated cum laude from New York University School of Law in 1997. After graduating from law school, he was hired by a private immigration firm in San Francisco, where he worked as an associate until March 2001. In August 2001, Hilary and his partner Vicky Dobrin established Dobrin & Han in Seattle, Washington.
Hilary is a member of the State Bars of Washington and California, and is admitted to practice in the United States District Court for the Western District of Washington, as well as the Court of Appeals for the Ninth Circuit. He has been invited to speak at immigration conferences in California and Washington.
You can contact Hilary at hilary@dobrin-han.com.